[English version below]
Παρουσίαση του προγράμματος PROTASIS σε Δικαστικούς και Εισαγγελικούς λειτουργούς στην Ελλάδα
Με επ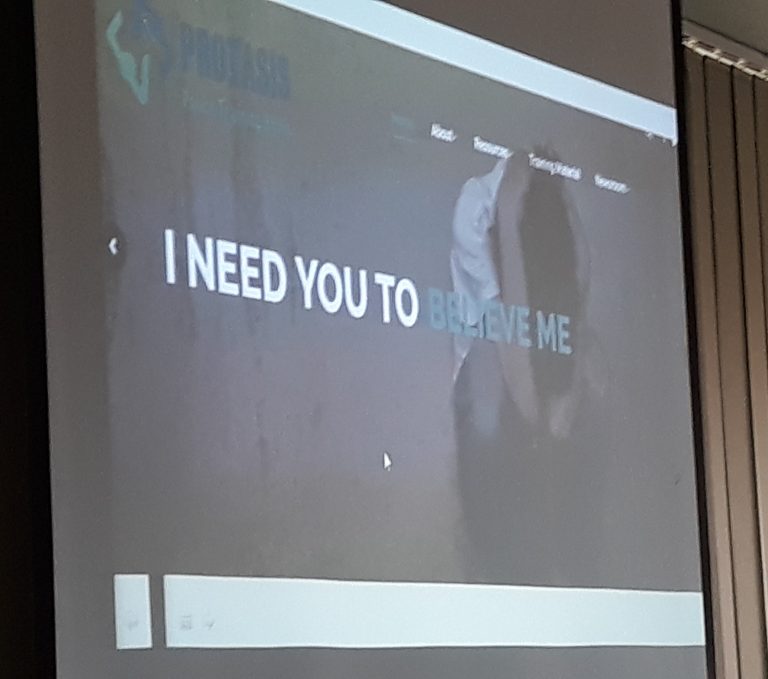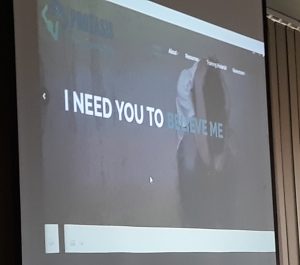 ιτυχία πραγματοποιήθηκε επιμορφωτικό σεμινάριο Δικαστικών και Εισαγγελικών λειτουργών στην εφαρμογή Επανορθωτικών πρακτικών ως αναμορφωτικό μέτρο για ανήλικους παραβάτες. Το σεμινάριο έλαβε χώρα στις 27-28 Απριλίου 2018 στην Αθήνα και διοργανώθηκε από το Εθνικό Κέντρο Δημόσιας Διοίκησης και Αυτοδιοίκησης (ΕΚΔΔΑ), στο πλαίσιο υλοποίησης της συμφωνίας συνεργασίας του με το Σύνδεσμο Επιμελητών Δικαστηρίων Ανηλίκων Ελλάδος (ΣΕΔΑ) και το Εργαστήριο «Αποκαταστατική Δικαιοσύνη και Διαμεσολάβηση» του Παντείου Πανεπιστημίου Κοινωνικών και Πολιτικών Επιστημών. Η πραγματοποίηση του σεμιναρίου αποτέλεσε συνέχεια της εκπαίδευσης των Επιμελητών Ανηλίκων στην επανορθωτική δικαιοσύνη, που είχε προηγηθεί την περίοδο Σεπτεμβρίου – Νοεμβρίου 2017. Στο σεμινάριο συμμετείχαν πάνω από 25 δικαστικές και εισαγγελείς.
Στο πλαίσιο των επιμορφωτικών σεμιναρίων τόσο των δικαστικών και εισαγγελικών λειτουργών, όσο και των επιμελητών ανηλίκων, αναπτύχθηκαν ζητήματα σχετικά με την εφαρμογή του Νόμου 4478/2017 (Μέρος 4) που εναρμονίζει την εθνική έννομη τάξη με την Ευρωπαϊκή Οδηγία για τα Θύματα. Ειδικότερα αναδείχτηκαν οι ανάγκες των θυμάτων εγκληματικότητας, καθώς και οι ανάγκες εκπαίδευσης όλων των επαγγελματιών που έρχονται σε επαφή με θύματα εγκληματικότητας, παρουσίαζοντας παράλληλα τους στόχους και το έργο του προγράμματος PROTASIS και την εκπαίδευση των Αξιωματικών της Ελληνικής Αστυνομίας αναφορικά με τις ανάγκες των θυμάτων βίας.
---
PROTASIS project presented to members of the Judiciary in Greece
A training seminar for Judges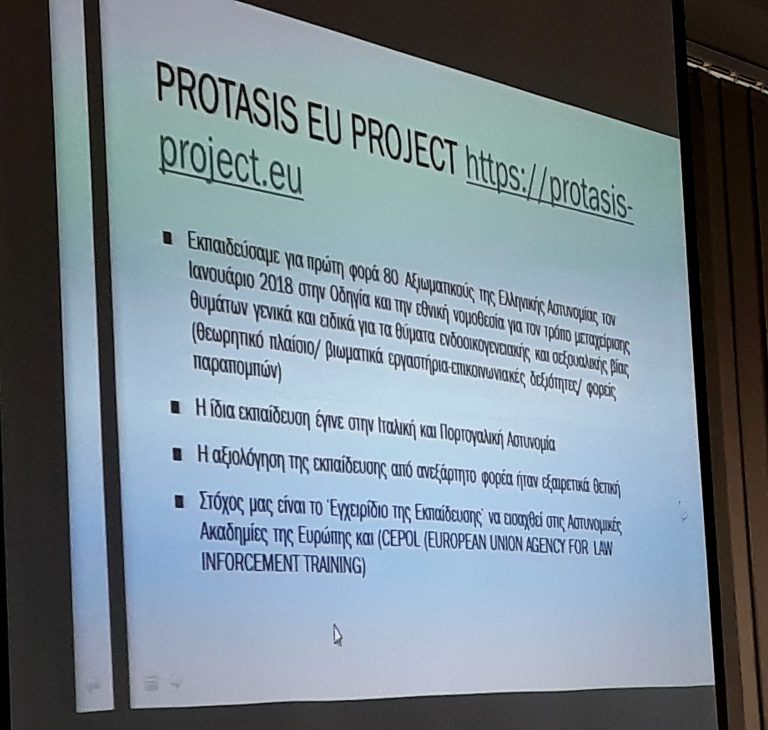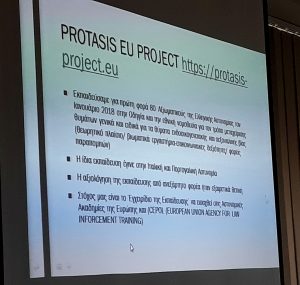 and Prosecutors was succefully organised by the National Centre of Public and Local Administration (EKDDA), as part of the Cooperation Agreement between EKDDA, the Probation Officers' Association of Juvenile Courts in Greece and the 'Restorative Justice & Mediation' Lab of Panteion University of Social and Political Sciences. The seminar took place on 27-28 April 2018, with the participation of over 25 Judges and Prosecutors. The aim of the seminar was to raise awareness and inform the participants regarding the implementation of restorative practices as an educative measure for juvenile deliquents. The realisation of the seminar was a continuation of the training seminars for Juvenile Probation Officers on restorative justice, which were condected during September – November 2017.
During the training seminars for the judges and prosecutors, as well as for the juvenile probation officers, the training of Police Officers regarding the needs of victims of violence, issues regarding the implementation of Law 4478/2017 (Part 4) which harmosises the national legal framework with the Victims' Directive were raised. More specifically, the needs of crime victims and the training needs of all key-stakeholders who contact victims of crime were highlighted, while the objectives and activities of the PROTASIS project, and the training for Greek police officers regarding the needs of the victims of violence were also presented.