Presentation of the PROTASIS project during the Final Conference Event of the EU funded project MARGIN– Budapest (Hungary), 3 – 5 April 2017
The H2020 EU funded MARGIN project (GA 653004) organized a three-day final Conference in Budapest in April 2017, during the last month of the project activity. The project addressed causes and factors of perception of insecurity in marginalized areas. EuroCrime SrL, partner of the PROTASIS project, was also among the partners of the MARGIN Consortium.
The Conference aimed at generating a debate around the project's results and at enhancing a process of knowledge exchange among researchers, policymakers and practitioners in the field of security. The Participants were involved in different activities as workshops, seminars and plenary sessions, with the objective of creating synergies towards the identification of good practices in the assessment of security and the implementation of policies targeted at the reduction of the perception of insecurity among different social groups.
The results, aims and future outcomes of different EU funded projects were presented as well during the conference, with the aim of implementing synergies and cooperation among EU funded projects. Considering the relevance of the PROTASIS project in this field of research, a special focus was dedicated to the project during the first day of the conference.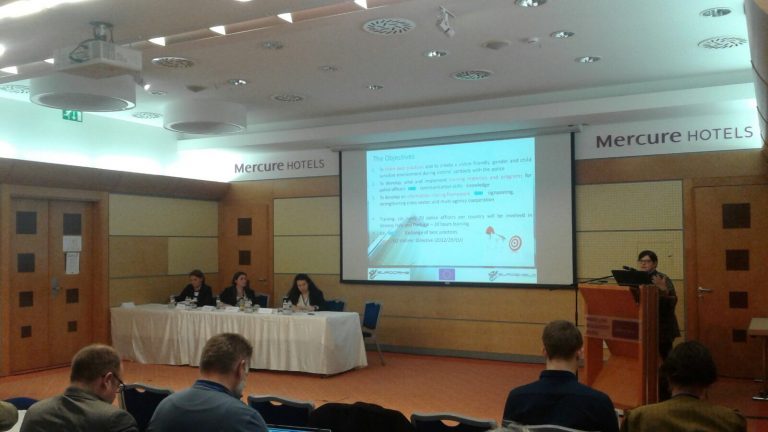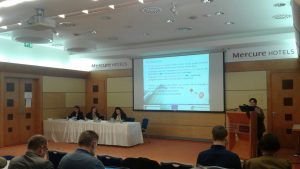 Dr. Silvia Ciotti from EuroCrime SrL presented a speech titled "The PROTASIS project – Police Training Skills", introducing to the audience the topics of the project and its methodology, the partnership, the expected outcomes.
The project raised great interest among the participants to the conference, and most of all among the ones involved in EU projects. New synergies were created between PROTASIS and other ongoing funded projects.
For more information about the conference and its program, visit the MARGIN project website.
---
Presentazione del progetto PROTASIS durante la conferenza Finale del Progetto europeo H2020 MARGIN –3 – 5 Aprile 2017, Budapest (Ungheria)
Il progetto europeo MARGIN, finanziato dall'Unione Europea nell'ambito del programma Horizon2020 (GA 653004) ha organizzato una conferenza finale di tre giorni a Budapest ad aprile 2017, durante l'ultimo mese di attività del progetto. Il progetto MARGIN ha esaminato le cause e i fattori che influenzano la percezione dell'insicurezza nelle aree marginalizzate. EuroCrime SrL, partner del progetto PROTASIS, è anche tra i partner del progetto MARGIN.
Scopo della conferenza era favorire il dibattito sui risultati del progetto e stimolare un processo di scambio di conoscenze tra ricercatori, policy maker e professionisti nel settore della sicurezza. I partecipanti sono stati coinvolti in diverse attività come workshop, seminari e sessioni plenarie, con l'obiettivo di creare sinergie per l'identificazione di buone prassi per l'analisi e la valutazione della sicurezza e l'implementazione di politiche volte alla riduzione della percezione dell'insicurezza fra i diversi gruppi sociali.
I risultati attuali e futuri e gli obiettivi di numerosi progetti europei sono inoltre stati presentati durante la conferenza, con lo scopo di implementare sinergie e cooperazione tra i diversi progetti finanziati dall'Unione Europea. Considerata la rilevanza del progetto PROTASIS in questo ambito d'intervento, una particolare attenzione è stata dedicata al progetto durante il primo giorno della conferenza.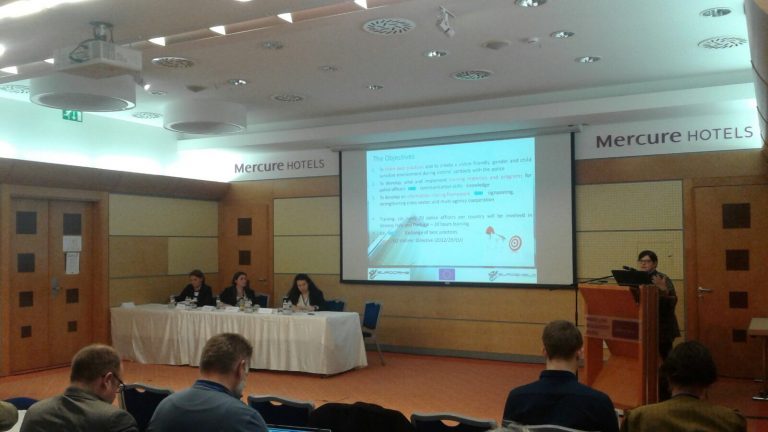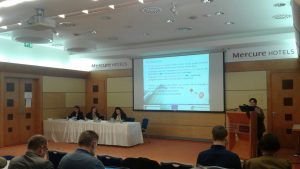 La dr.ssa Silvia Ciotti di EuroCrime SrL ha presentato un intervento dal titolo "The PROTASIS project – Police Training Skills", presentando i temi del progetto e la sua metodologia, la partnership, i risultati attesi.
Il progetto PROTASIS ha suscitato grande interesse tra i aprtecipanti alla conferenza, e soprattutto tra coloro che sono coinvolti in altri progetti europei. Nuove sinergie sono state create tra PROTASIS ed altri progetti europei in corso di svolgimento.
Per maggiori informazioni sulla conferenza e il suo programma, si può visitare il sito del progetto MARGIN.