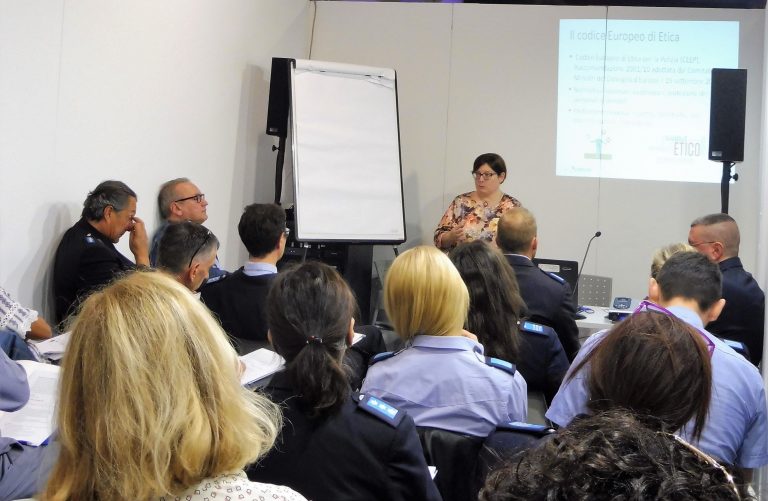 More than 90 police officers were trained in Italy during the three PROTASIS training cycles organized by the Italian project partners, EUROCRIME Srl. and SIPL – Interregional School for Local Police.
The first training session in Riccione was attended by 27 officers from 9 different Local Police Headquarters and 1 State Police Headquarter took part in the training seminars held on September 22, September 24, October 6, and October 13, 2017.
The second cycle took place in Modena on the October 20, October 27, and November 3, 2017 with 27 participants representing 11 different Local Police Headquarters.
In the third session in Lucca 40 participants from 12 different Local Police Headquarters were trained on the 17th and 24th of November and the final seminar is taking place on December 1st, 2017 with the participation of organizations and local associations providing support services to victims of crime and violence.