Protasis Project training took place in Portugal from 4 th to December 14th 2017. The training gathered seventy police officers from two from main Portuguese Police forces: thirty from GNR – Guarda Nacional Republicana – and forty from PSP – Polícia de Segurança Pública and was delivered at GNR training School, near to Lisbon. Fortunately, it was possible to gather police officers from different regions of the Portuguese country, so the forces from big cities and rural areas were included, involving frontline services and criminal investigation departments, which means the training targeted differentiated geographic areas and work fields.
More widely, one must emphasize the fact that the Protasis training provided the opportunity, at least in one of the parts of the training, to have two different police forces in a joint training. That experience has potentiated the occasion to exchange ideas between two different police forces and have them working in a very direct way, sharing difficulties about the work field whenever contacting with victims, specially in cases of domestic violence involving children.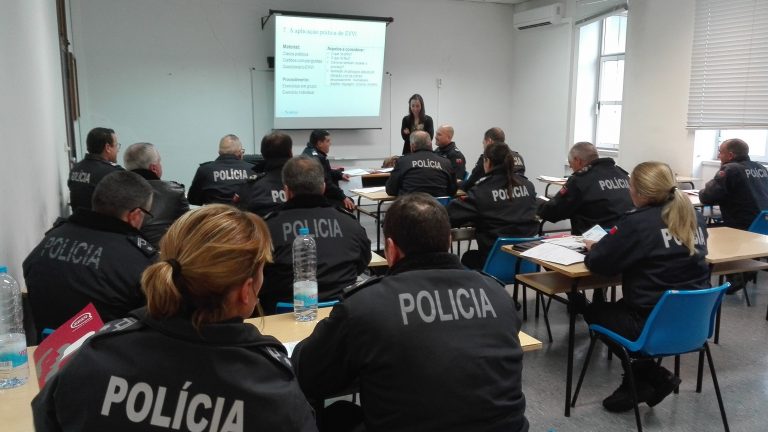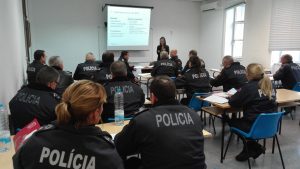 The training included five trainers. Professor Inês Ferreira Leite and the Lecturer Sónia Moreira Reis, both from the Centre of Investigation on Criminal Law and Criminal Sciences of the Lisbon Law School, were in charge of the first training day, during which the Project aims and methodologies were presented, along with introductory concepts on victimology, on the current situation regarding victims in Portugal and on the main EU legislation guidelines. Introductory notions on how should the police officers address and relate to victims and the need to strictly diagnose and support critical victim's situations were also presented.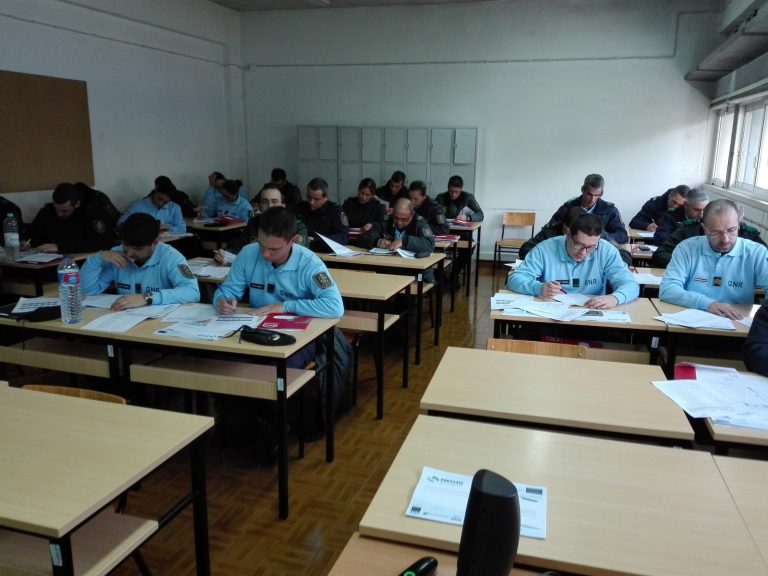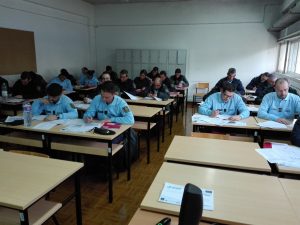 The next training days were conducted by APAV – Portuguese Association for Victim Support – collaborators Bruno Brito Marques, Rosa Saavedra and Sónia Reis. A very practical methodology was used, involving police officers in different exercises and role playing, in order to allow them to comprehend the victims position more effectively. Moreover, the police officers had the opportunity to deal with real cases involving victims. That experience offered the training a touch of reality and added a great value to the work developed. In fact, police officers had the opportunity to apply all the new information, knowledge and techniques freshly apprehended to simulated situations. That gave them a glimpse of the impact and difference the new approaches just apprehended could make to address to victims and their needs, creating empathy and relating to them through new approaches. This way, police officers gained new working skills and tools and future victims will have even more competent professionals.